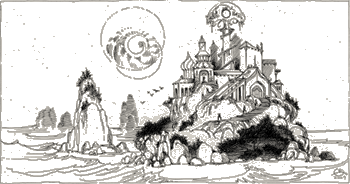 S E V E N o f C U P S
Indulging in fantasies, having too many options to chose from. Too many desires, some within the realm of reality, others...not so much. Unlimited possibilities.
Her head is lost in the clouds. She has stars in her eyes as she looks to the castle in the sky, unaware of their precarious perch. Meanwhile, he is a little more grounded, eyes on the castles that are on the ground and within reach, however obscure the arcane symbols on his map may be.