Catching my breath a little bit. My next solo show is going to be at Haven Gallery, opening on December 2nd. I've just finished painting the final piece that will be a part of that show. That doesn't mean I'm anywhere close to finished and ready for the show however. Given my recent methods now of creating custom lasercut frames, and then sealing my watercolor paintings into these frames with resin, a large and scary part of the process still remains to be done before the paintings can be called finished.
A few of the frames are currently being processed and cut, so I have a week of downtime before I can go pick those up and begin the next phases. Meanwhile, I decided to take a botanical interlude.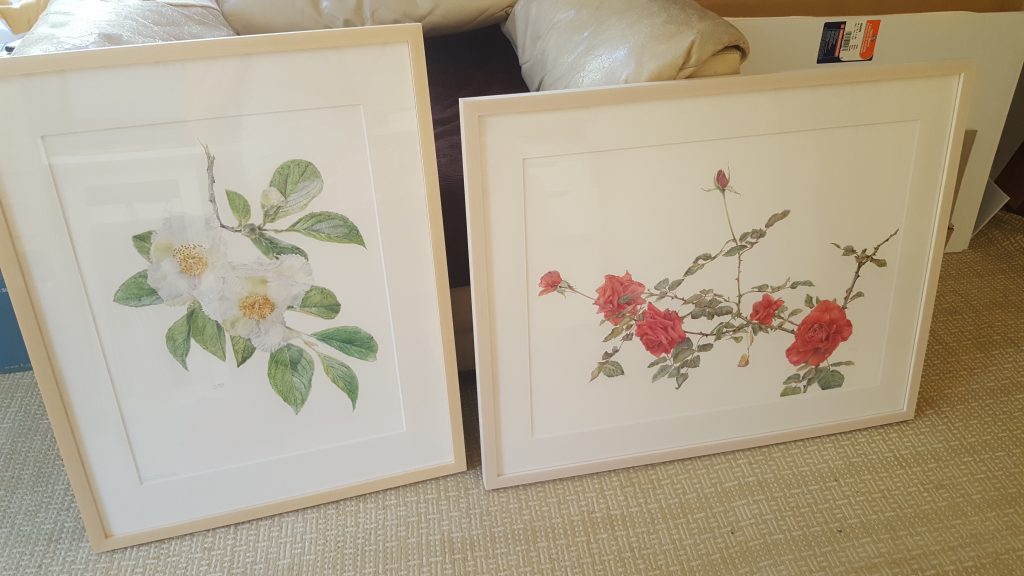 This morning I've been matting and framing two botanical paintings. Both of them were completed some time back, but they are headed towards a couple of exhibitions in New York. If you enjoy beautiful paintings of plants, I highly recommend either of these two events!
The Japanese Stewartia (white flowers) will be part of the show:
Out of the Woods: Celebrating Trees in Public Gardens
The Third New York Botanical Garden Triennial
November 18, 2017 – April 22, 2018
And the Roses to:
20th Annual International
American Society of Botanical Artists and The Horticultural Society of New York
November 09 – December 21, 2017
After I finished framing them, I felt a bit sad to be parting with the Stewartia piece in particular, and so I decided to start on a new painting of that subject. Here's the initial sketch.