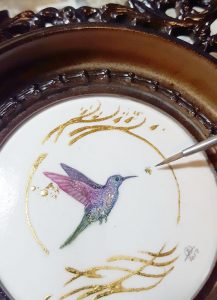 Yesterday, I painted the tiniest little bee that I have ever done. It's about 1 mm, smaller than the size of a sugar ant! The hummingbird is only about 2 cm from the tip of beak to tail. Painting at such a small size can be very fun, but proves that size is not everything when it comes to how long a painting takes. In fact, sometimes I spend even longer painting very small figures than I would a more moderate sized version.
For example, this 2cm tall woman reading a very tiny book: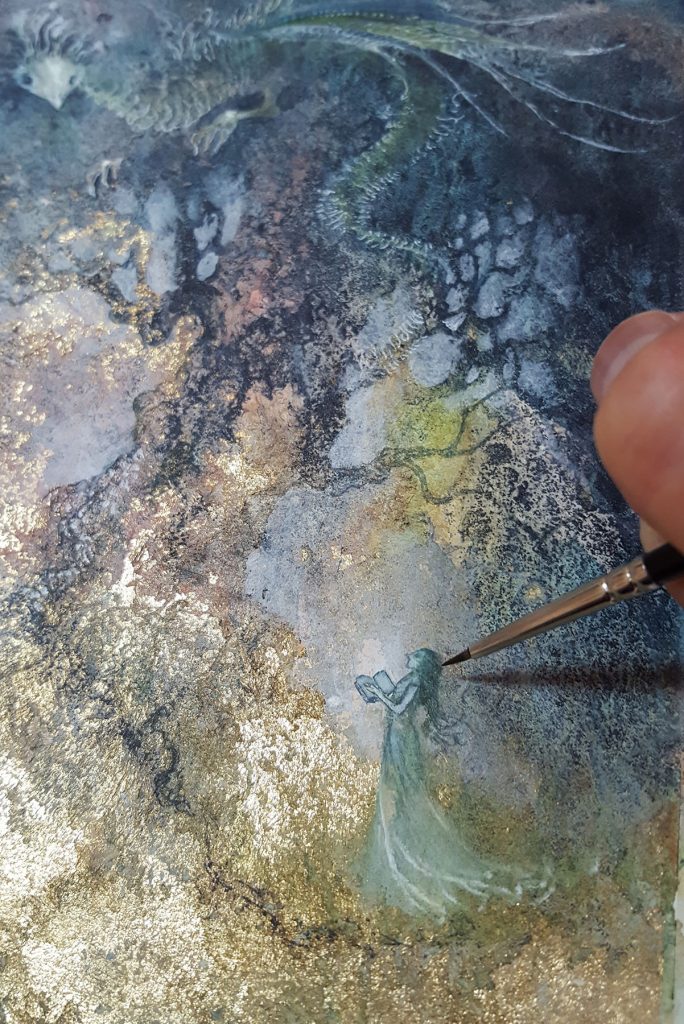 It must have taken me two hours to get her JUST right. I think I ended up going back and lifting the paint entirely at least twice. The thing with painting very small is there is that much less room for error in the shadows and highlights, or the shape of contours. Any deviation is easy to spot by not only the artist, but anyone who views the piece, because you have the benefit of being able to view the entirety of the form and not get bogged down with distracting details.
Also, it takes a steady hand of course, and tiny, well made brushes that can come to a fine point.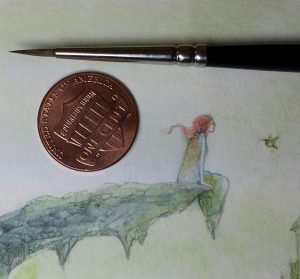 This one from a while back features some other miniscule elements. You can see below what the entire composition looked like. The whole painting was about 6×6 inches, and the very small little hummingbird was the central focus, hovering out above the chasms.