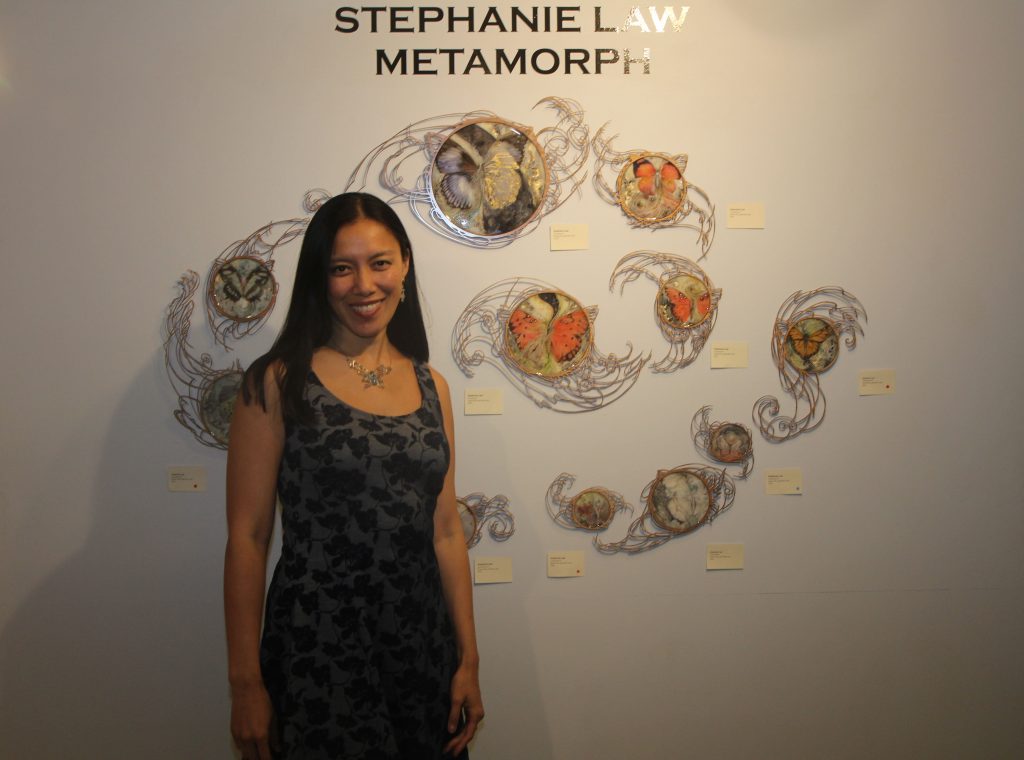 I was excited to see some of you at the opening for my show "Metamorph" at Krab Jab Studio a few months ago. I always love to meet people who have been following my art,  and having a chance to talk about what inspires us respectively! It was exciting to see the turnout and to be able to talk about what went into the creation of the pieces.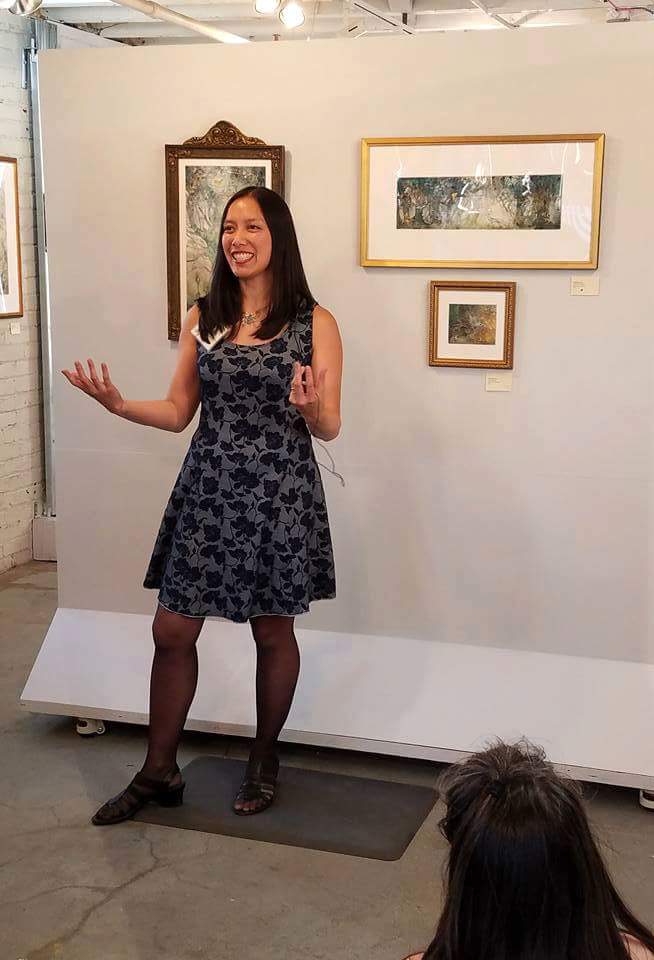 I'm currently neck deep in preparations for my next show, which is happening on the opposite coast, The show title is "Where the Sea Meets the Sky" and will be at Haven Gallery, NY. I plan on attending that one as well, so hopefully I'll get to see some more of you from that side of the country! Here's a sneak peak of what will be debuting there: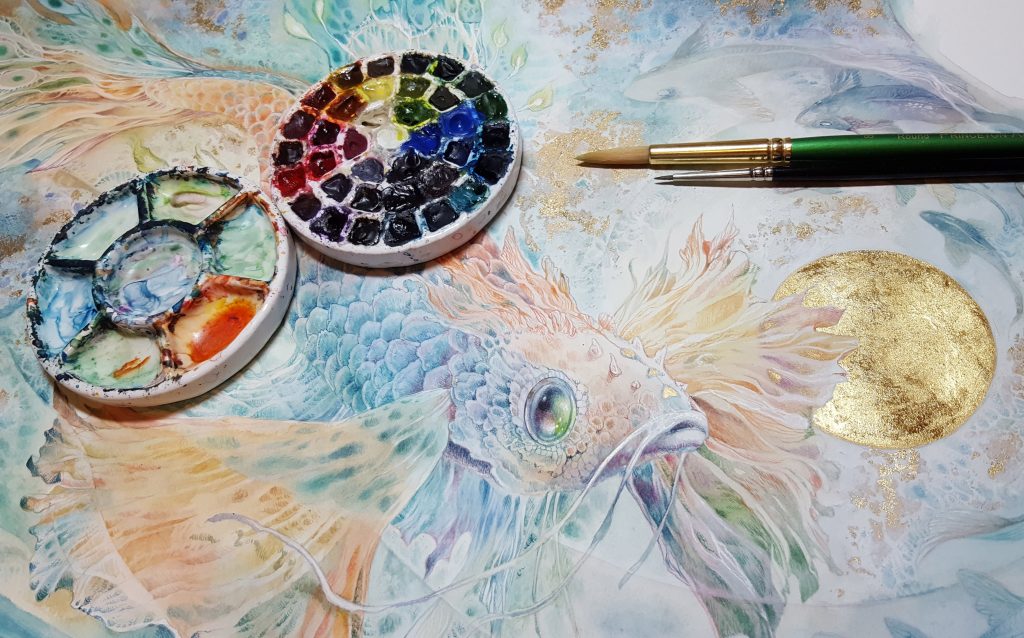 Things seem to be taking a very colorful turn. I've also got a pile of recently designed and lasercut frames that will be used to create a new installation series in this show. One of the things that I get very excited about in working with galleries, is the opportunity to really be creative in how I want the pieces to be displayed. I love letting people see the artwork in person, in the way that I have envisioned it. Much as I appreciate the internet and the experiences of being able to directly interface with my audience, something like this is just not possible without a big white wall in a physical building, to work and display on!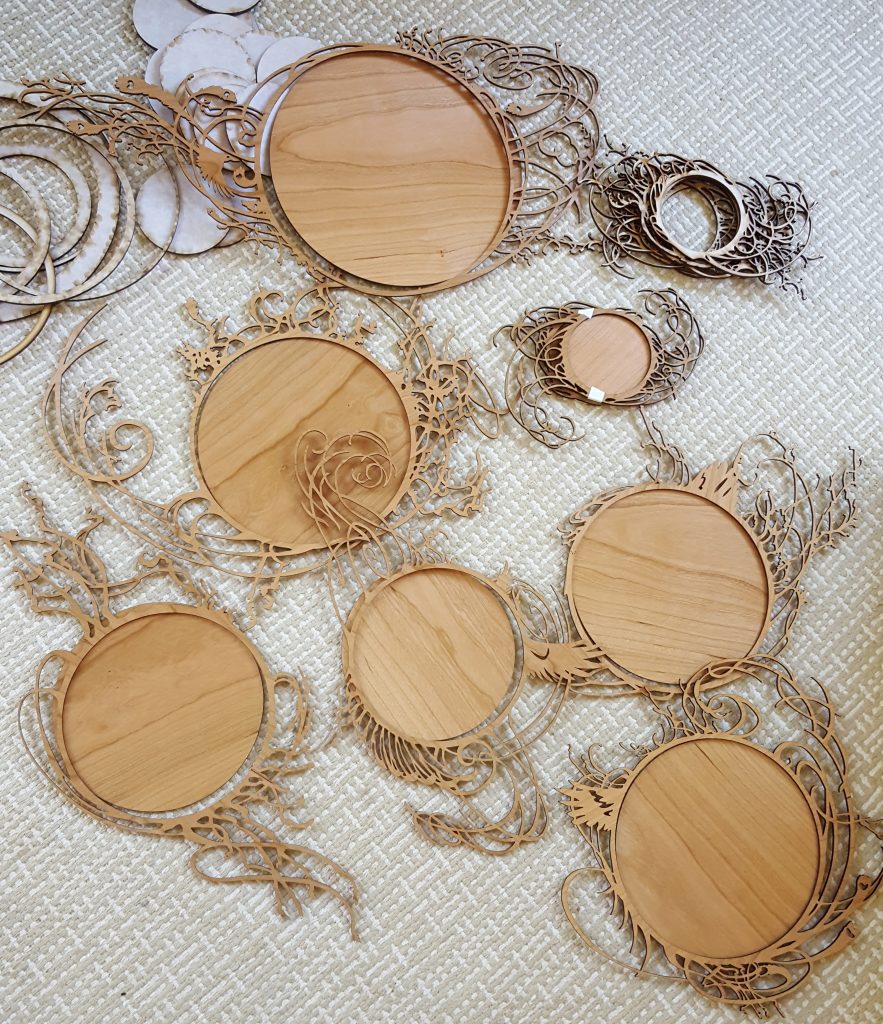 ---
In addition to creating art for these shows, I've got a few upcoming events:
I'm working with Marc Scheff and Lauren Panepinto of Drawn + Drafted (and their instructional segment recently rebranded as Make Your Art Work) to put together a 4 week intensive on how to successfully plan and run a kickstarter, happening about one month from now. In addition to guides, tips, and spreadsheets, there's a live Q&A session with me each week. I'm looking forward to this!
Here's a tip from the workshop: When you're creating a crowdfunding project, think about how you're going to include your audience into the process. Draw them in with your narrative, and be able to articulate what motivates you, because if you can't put it into words, you can't expect your audience to be able to get excited. Being introspective enough to understand your own passions can be hard, but if you can get a handle on that and be able to articulate it, then that passion becomes infectious.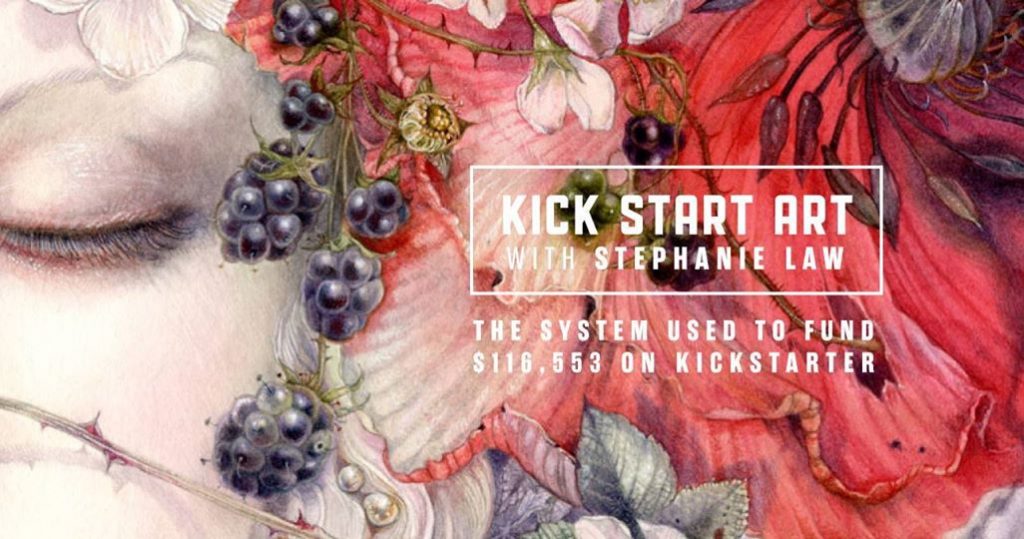 I'm embarking on a new endeavor with this Patreon launch, and I hope you take a moment to take a look:
https://www.patreon.com/StephanieLaw
There's lots of free material in the first few posts to give you an idea of where I want to go with this adventure, but mostly I want to have a space where I can begin to create more video material (that has been often requested of me in recent years) and to share a lot more of what goes on behind the scenes. I hope you take a moment to take a peek, explore, and maybe stick around!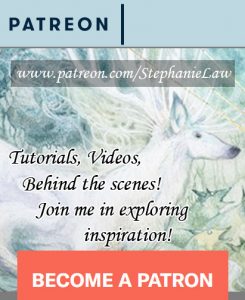 I'm looking forward to chatting with Cory Huff on Monday, October 2nd, about about being an artist, and working as one!