Stuff used in this video:
* wood panel – Blick Studio 8×8 inch wood panel
* watercolors
* watercolor ground – Daniel Smith, both clear and opaque
* gold leaf sizing – Miniatum ink (the pink stuff in the video)
* gold leaf – lagoldleaf.com 24 karat
* lots of cheap synthetic brushes
Here are some in progress photos for the piece:
I sketch directly onto the wood panel. After I'm done with the sketch, I paint over the entire thing with watercolor ground.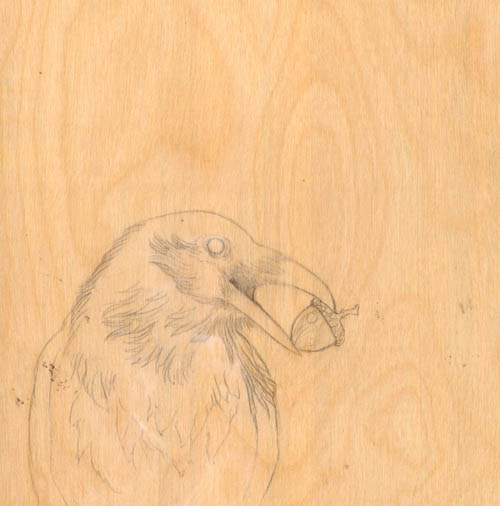 I keep the watercolor ground fairly thin over the background wood areas, and I add a few extra layers over the section that I plan to paint on the most.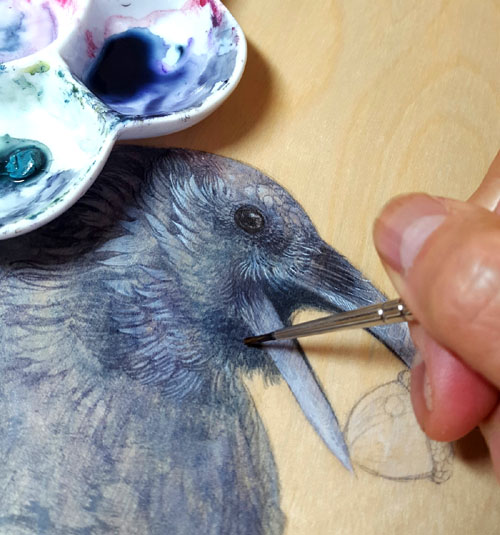 A bright green acorn. I painted a whole set of acorns a year and a half ago when I was visiting my in-laws in New York (my California acorns are long and skinny and not nearly as cute). It's when doing a piece like this though, that I find that my botanical art explorations have practical application. After having studied the subject matter closely, future paintings of them become much easier.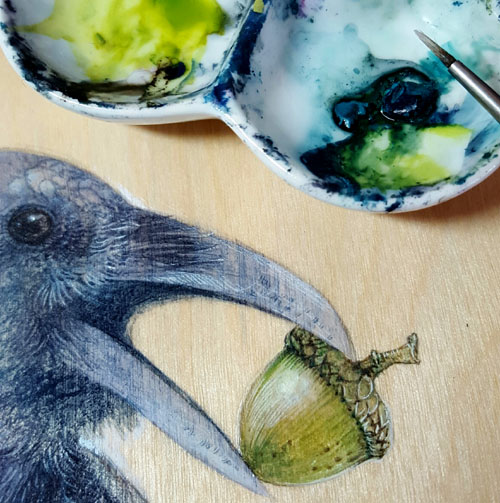 Using a gesso, I painted some relief elements. After this dries, I can gild it in gold leaf.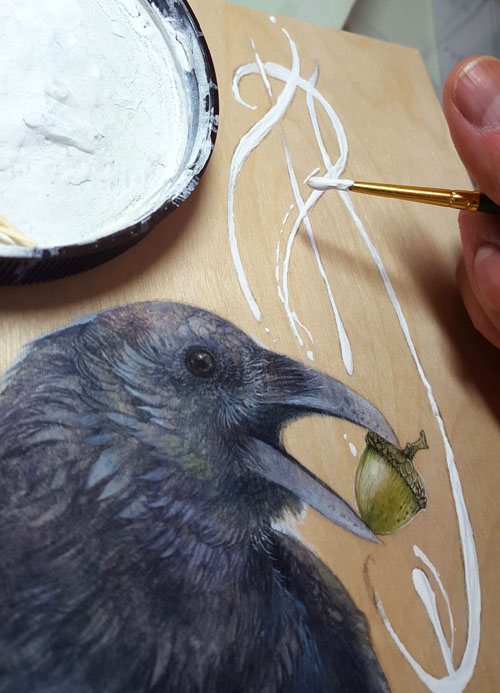 Gold leaf burnished onto the dried gesso. You can see how I did it by watching this video of the process in the video at the top of this post.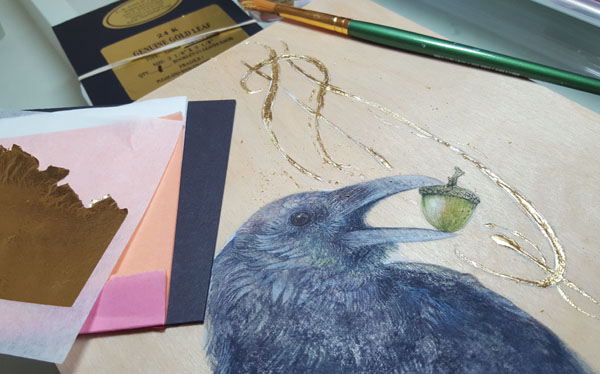 "Divine Origins" – Original watercolor painting is available from Penumbra Gallery. Please contact penumbra.art.boutique@gmail.com for more information.